Flights of Fancy Gift Box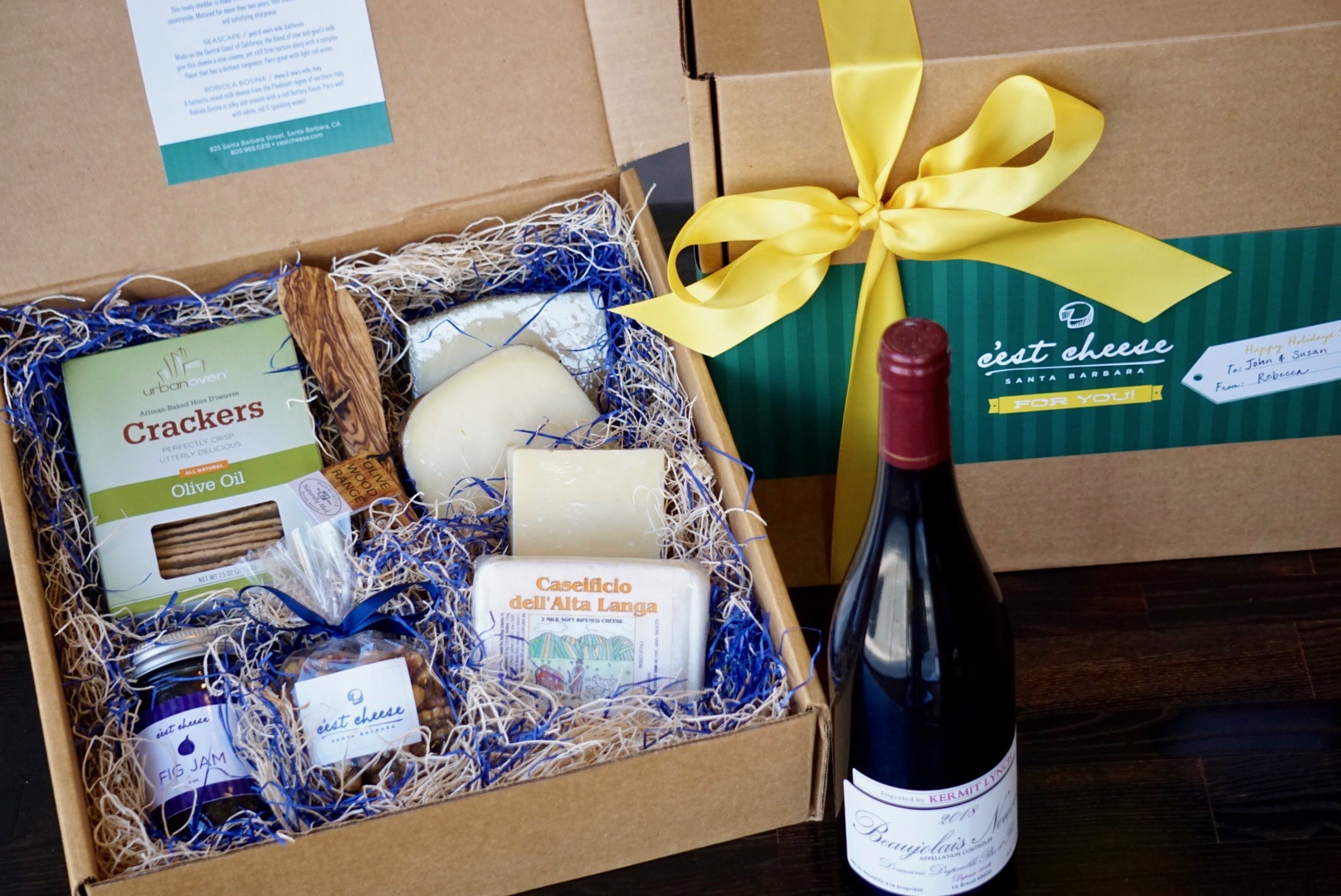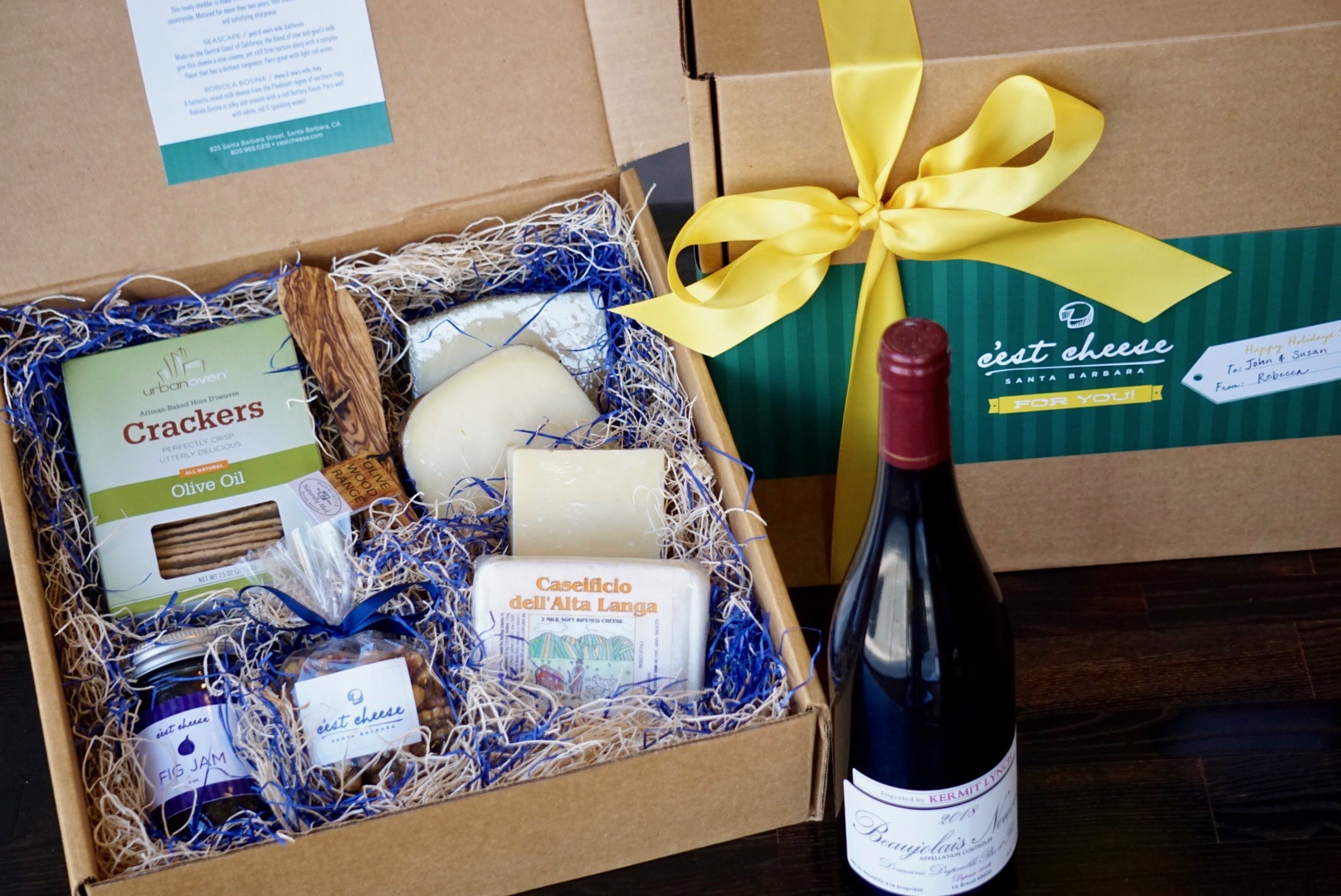 Flights of Fancy Gift Box
Our best selling gift box! This gift includes four unique, delicious cheeses totaling 2 pounds of cheese, Urban Oven olive oil crackers, our house made fig jam (delicious with cheese!), our signature sweet & spicy roasted nuts & an olive wood spreader - all wrapped up in our signature gift box!
Cheeses included in the box (subject to change based on availability):
Robiola Bosina ~ a soft, creamy Brie-style cheese made with a mixture of cow & sheep's milk from the Piedmont region in northern Italy
Zamorano ~ a firm sheep's milk cheese from central Spain, similar to Manchego, with flavors of toasted almonds and browned butter.
Barber's Reserve Cheddar ~ A firm yet creamy 2-year aged Cheddar from England with a pleasing upfront sharpness and slight sweetness in the finish.
Seascape ~ One of our most locally made cheeses, this cow and goat's milk Gouda-style cheese has a smooth semi-firm texture with a buttery flavor that finishes with a slight tang.
Optional Paired Wine: Thevenet Bourgogne Rouge ~ a Pinot Noir from the Burgundy region of France, this light red wine has notes of ripe raspberries and blackberries. On the lighter side, it is very versatile with a range of cheeses and different foods!