Cheese Course Gift Box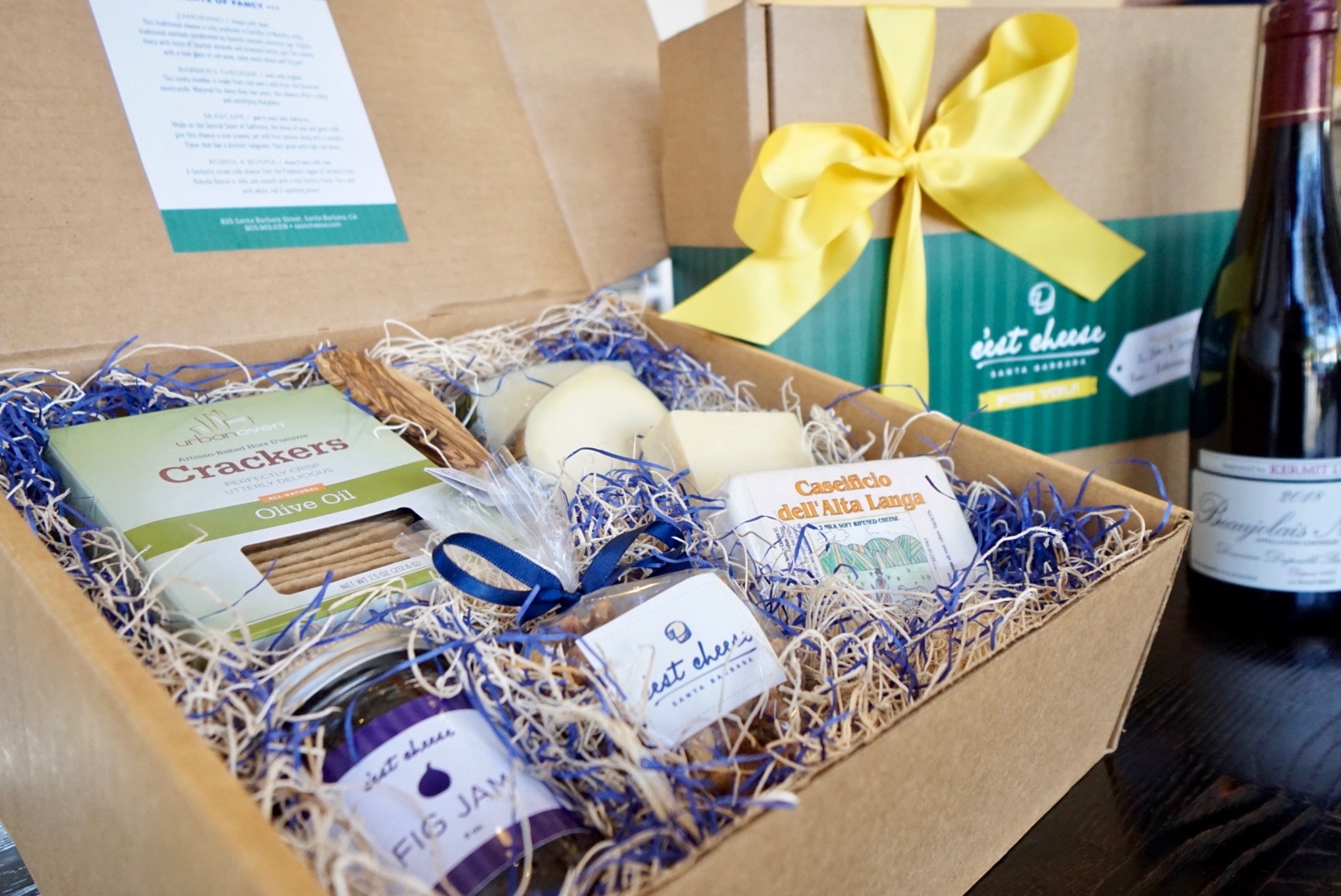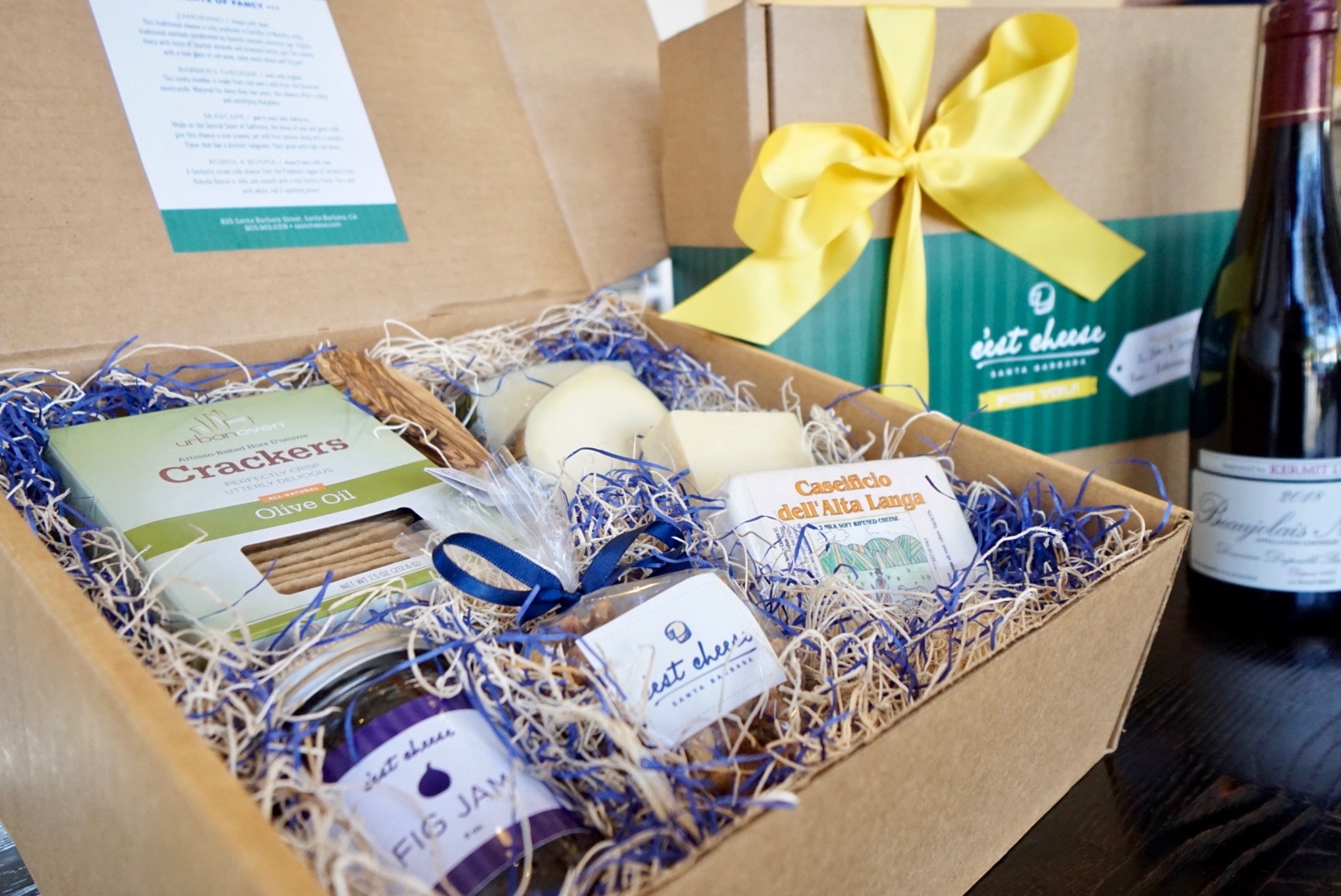 Cheese Course Gift Box
For the cheese lover in your life! This gift box comes with three of our top selling cheeses for a total of 1 1/2 pounds of cheese plus Raincoast Crisp crackers, Michigan dried cherries, Spanish cocktail nuts, a mini jar of Acacia honey & some incredible sea salt caramels from Bequet. The lucky recipient(s) will be able to unpack and enjoy the perfect cheese course! Add a bottle of the Kermit Lynch Cotes du Rhone red wine from France, a medium bodied red with notes of cherry and plum, for the perfect gift!
Cheeses included in this box (subject to change based on availability):

Campo de Montalban ~ A semi-firm Manchego-Style cheese from central Spain that is made with a mixture of cow, goat & sheep's milk. The flavor is nutty, buttery and hard to resist!
Buche Rondin ~ A semi-aged goat's milk cheese from Central France with a smooth creamy texture and bright, lemony flavor.
Pilota ~ A smooth, buttery semi-firm cheese made with a mixture of sheep and cow's milk from the French Basque region.
Optional Paired Wine: Kermit Lynch Cotes du Rhone ~ a red blend of Grenache, Syrah and Mourvedre made specifically for famed wine importer Kermit Lynch. A delicious, versatile red that pairs wonderfully with cheese & food!